Themed Booths
A photo booth is about more than just capturing pretty pictures; it is entertainment. Add an exciting twist to your shindig by matching your event with one of our photo booth themes out of Anchorage, AK. Don't see your ideal theme listed below? We can create it for you. Browse below to brainstorm ideas or reach out for a quote if you know what you want!
'80s Photo Booth
Let's go old-school with this '80s-themed photo booth. Complete with a boom box, Rubik's Cubes, and Hulk Hogan actor.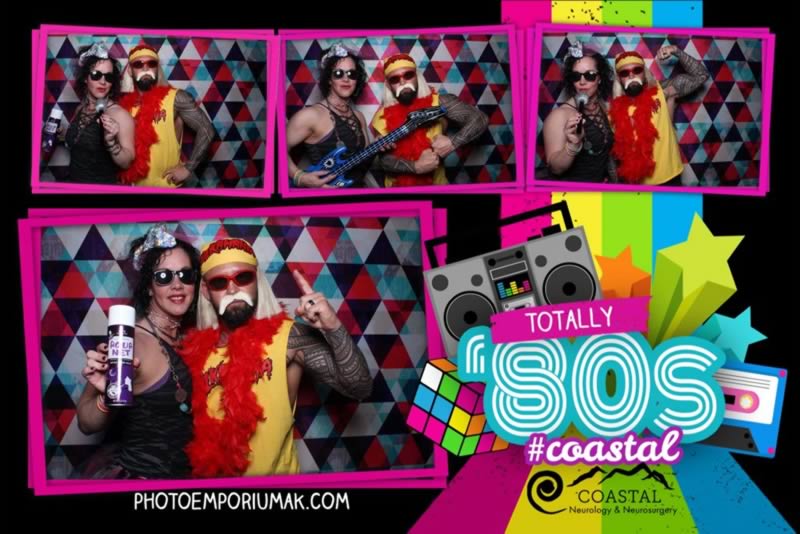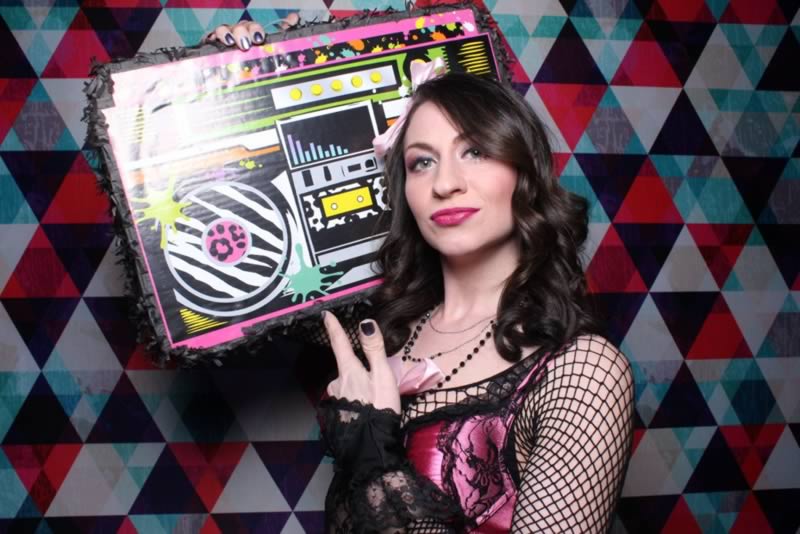 Glam Photo Booth
Nothing makes you look better than this photo booth theme. Kim Kardashian would be proud of all the glam.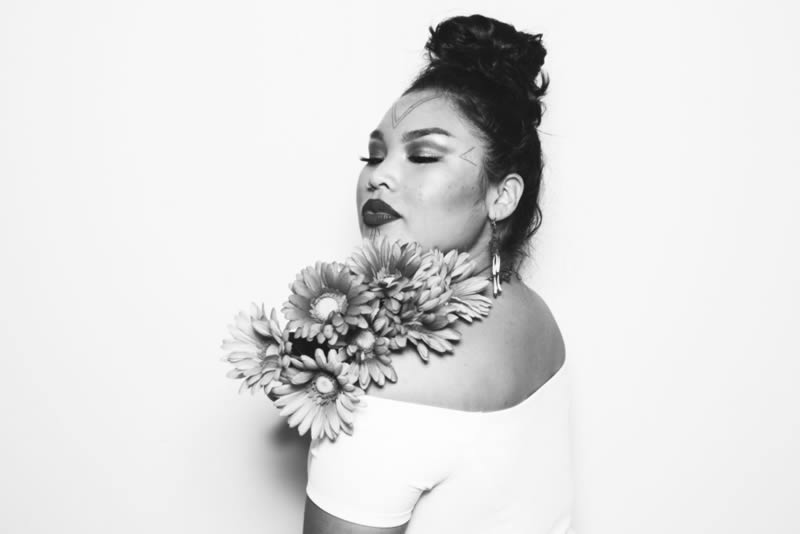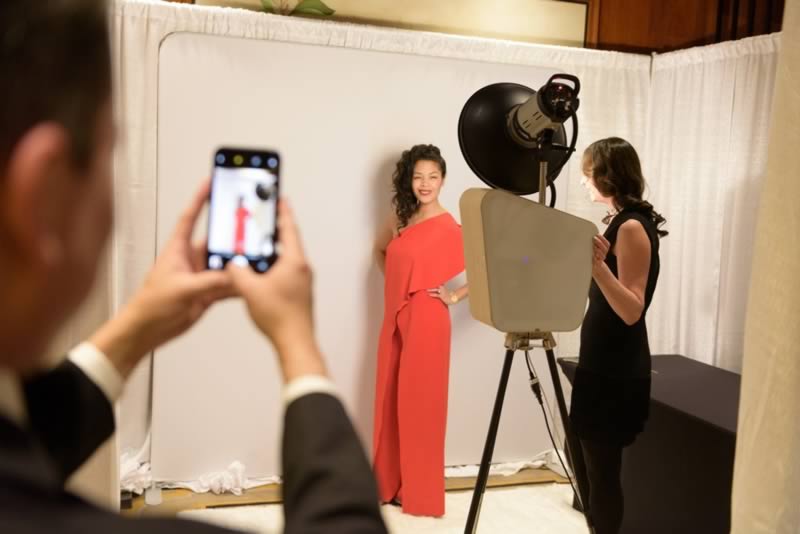 Alaska Photo Booth
Choose between a bear or moose backdrop. We also have a full stock of Alaskan props - bomber hats, bear hats, gold mining utensils, and more!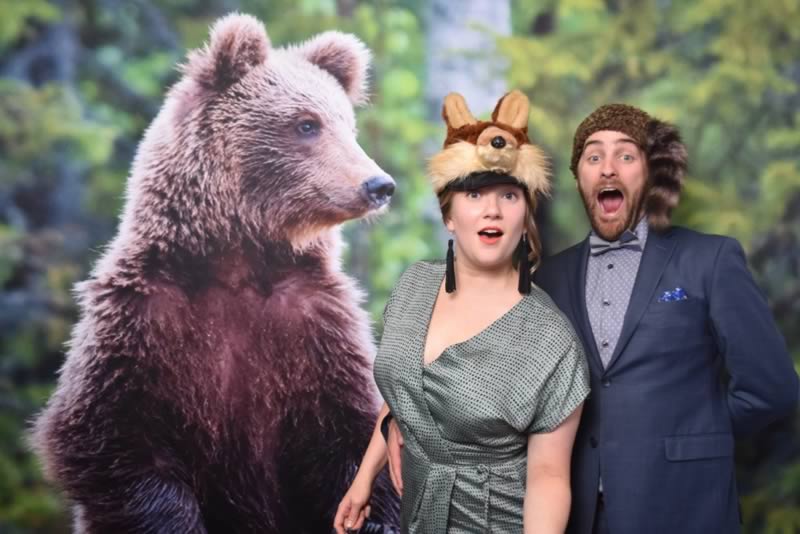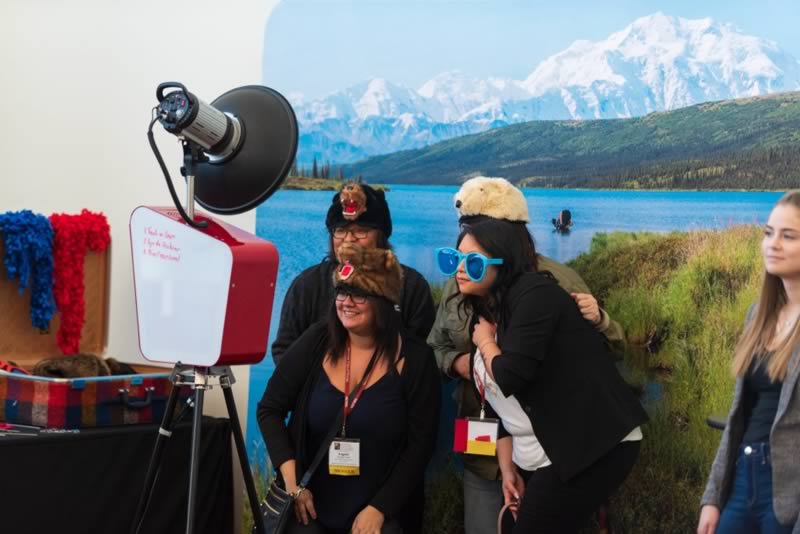 Mugshot Photo Booth
Take your prohibition party to the next level with this mugshot booth theme. Complete with fun mugshot signs.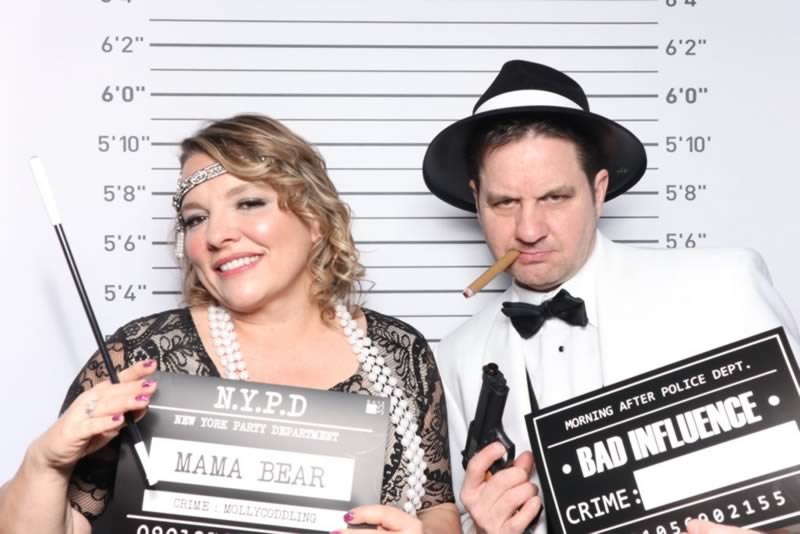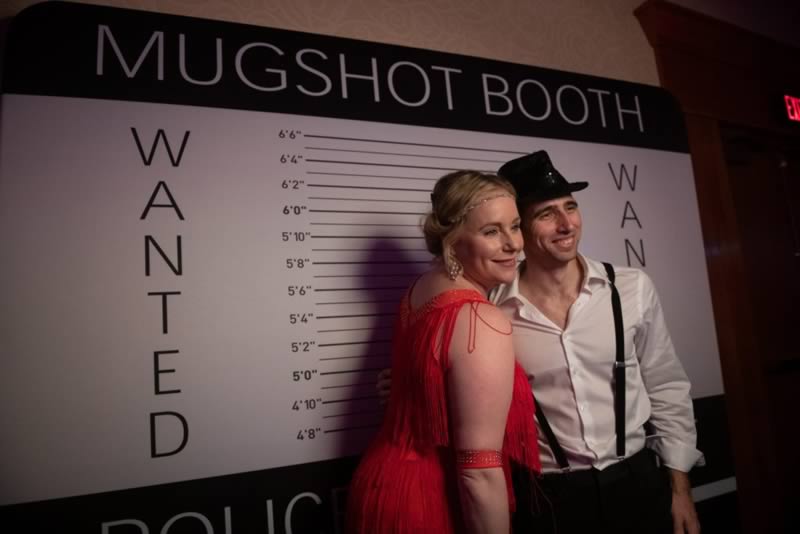 Gatsby Photo Booth
This makes for the perfect New Year's Eve booth or addition to your gala. Props include cool vintage hats, tons of beads, and, "Aww, applesauce, this is the real jam." This is a can't-miss, vintage-themed photo booth!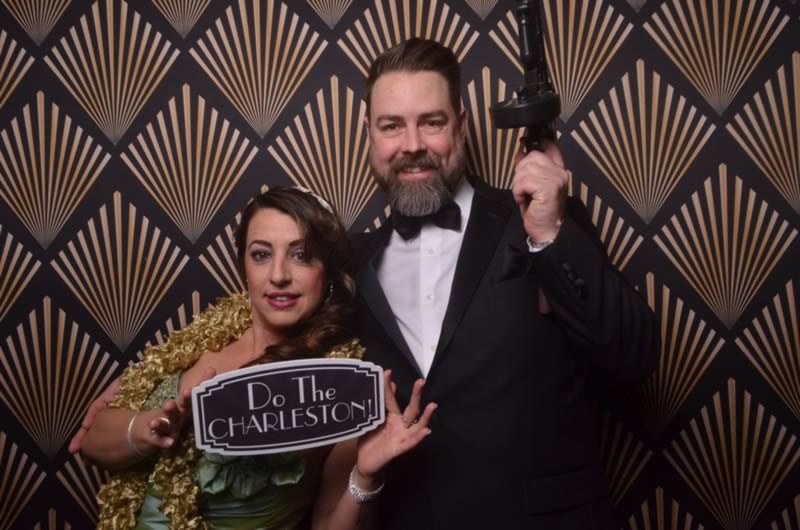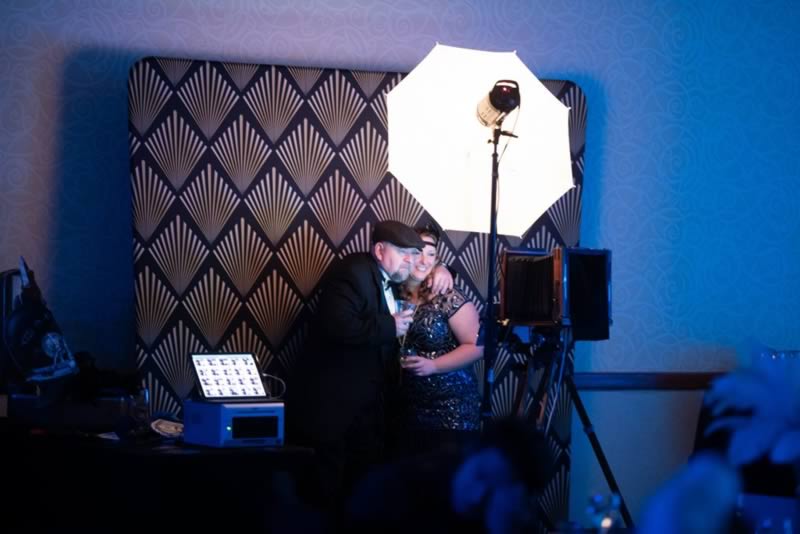 Seahawks Photo Booth
Be True to the Blue with this booth. Toss around the pigskin and have some fun. Complete with green and blue and pom poms.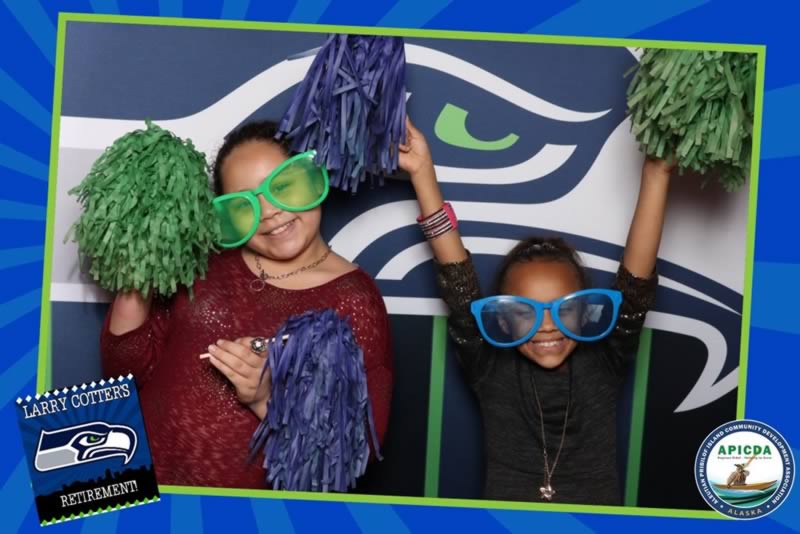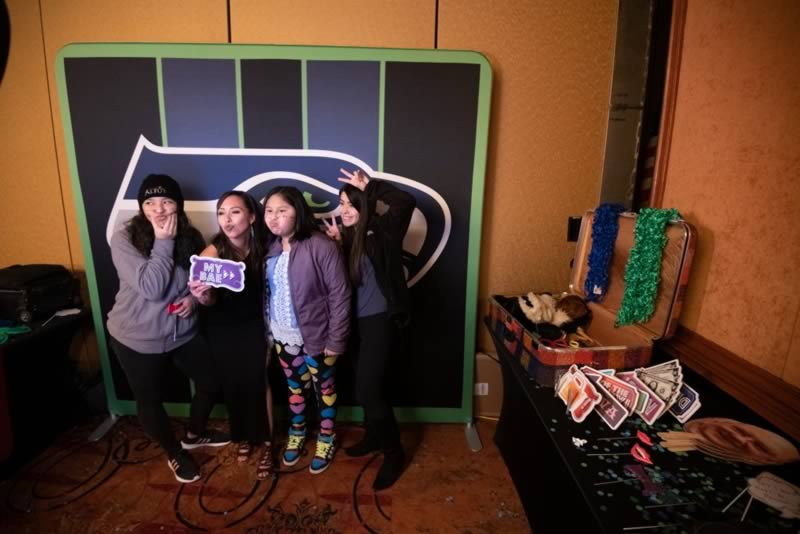 Holiday Photo Booths
Check out the dozens of backdrops and props that you can use for your perfect holiday party. Includes props and themes familiar to New Year's Eve, Christmas, Hanukkah, Kwanzaa, and many more.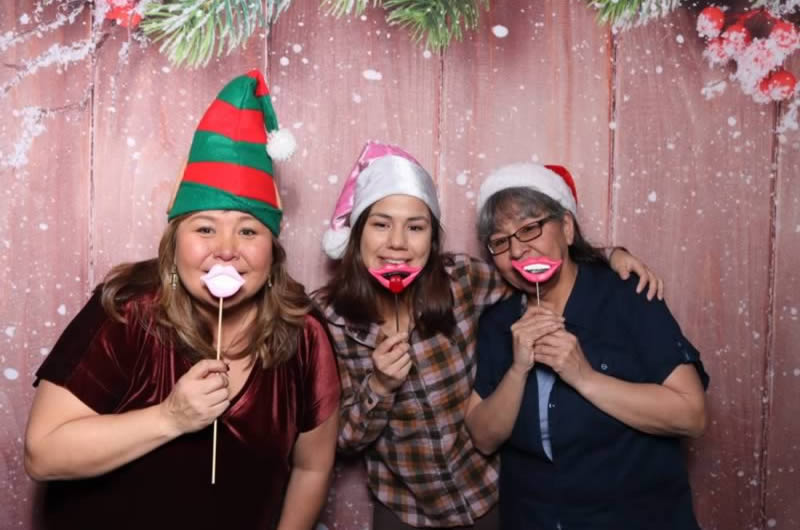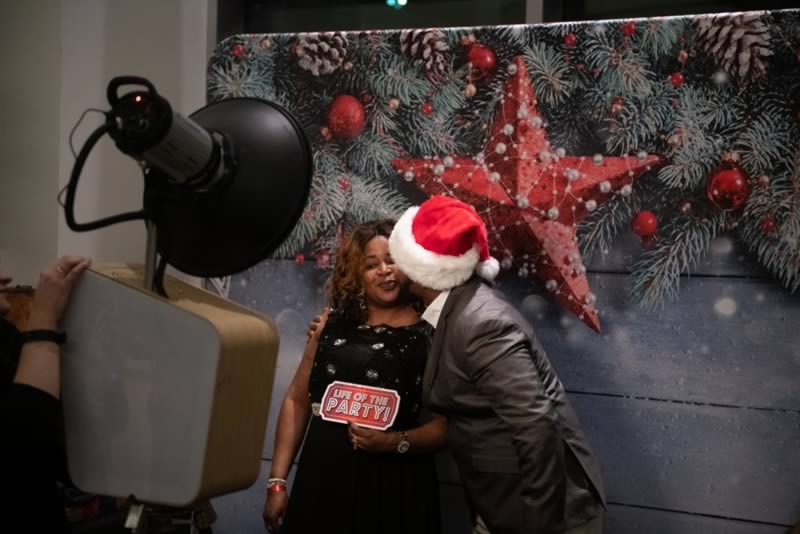 Lumberjack Special Photo Booths
Buffalo plaid, a pile of flapjacks, and built rugged tough. This backdrop set is perfect for the burly and graceful.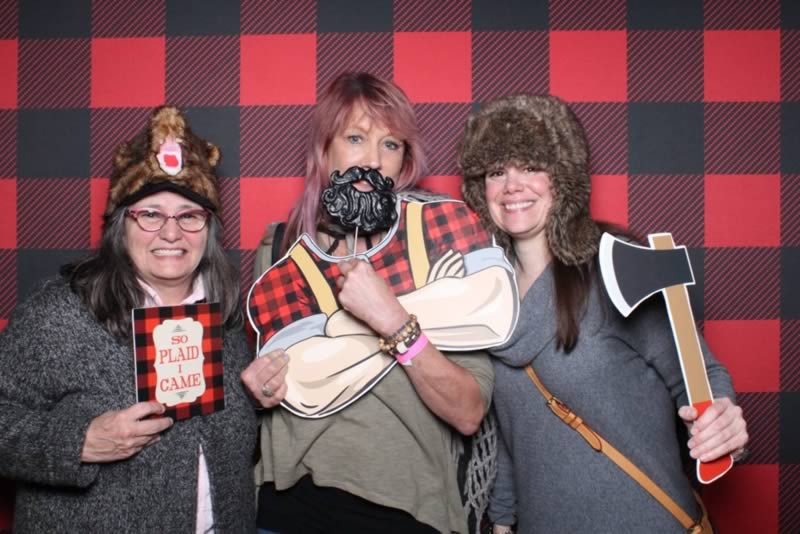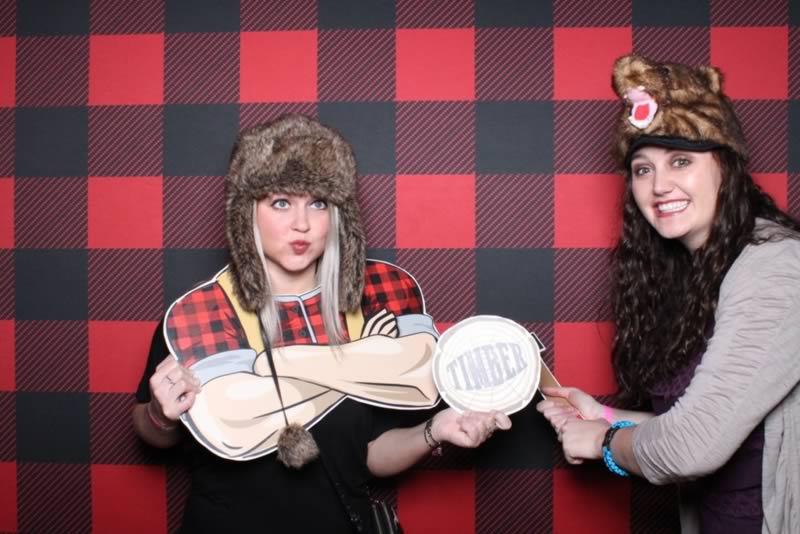 '90s Photo Booth
Jump into our time machine and you are smack-dab in the middle of the '90s. Pull out your Game Boy, mixtape, and MC Hammer pants. Let's party!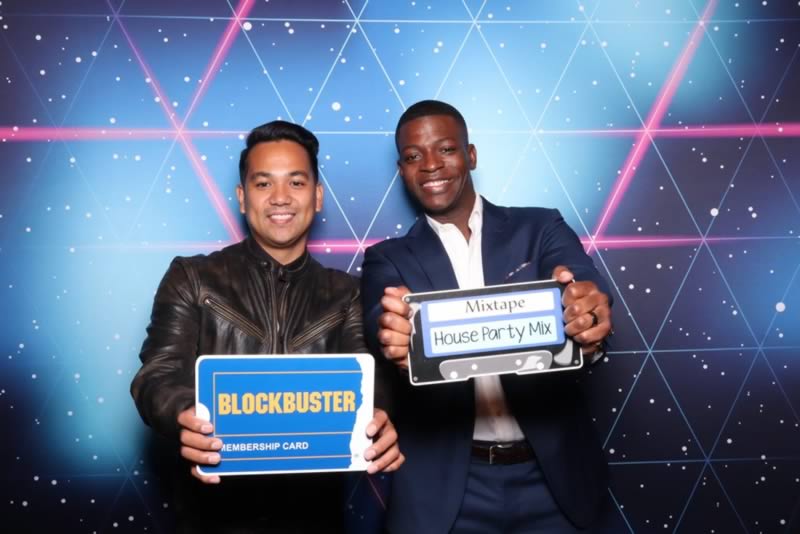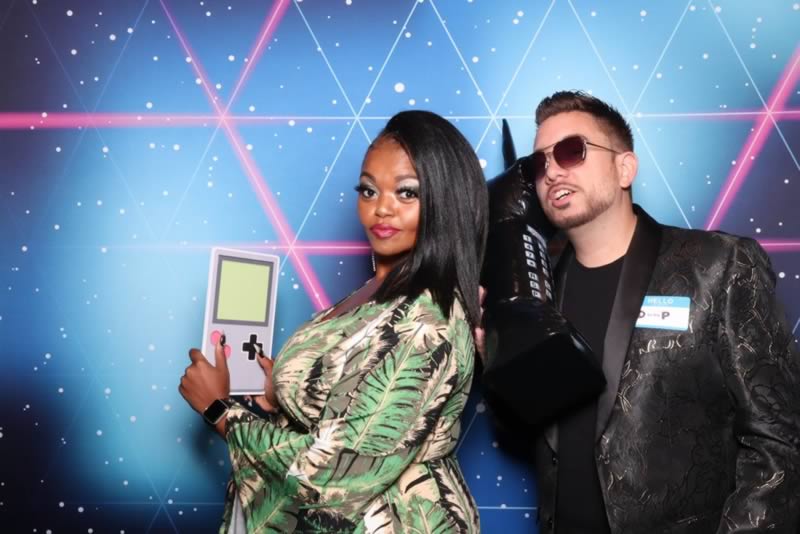 Star Wars Photo Booth
The Fourth is with you my friends. We have lightsabers, cool backdrops, and even a mini BB-8.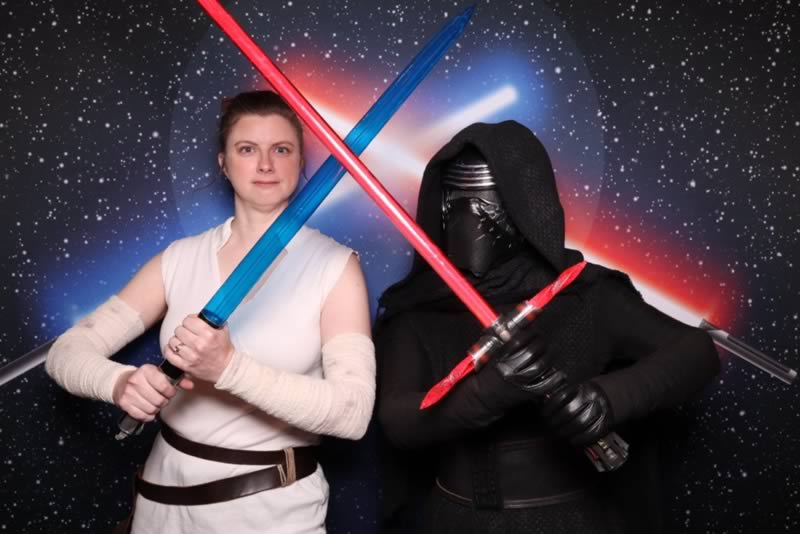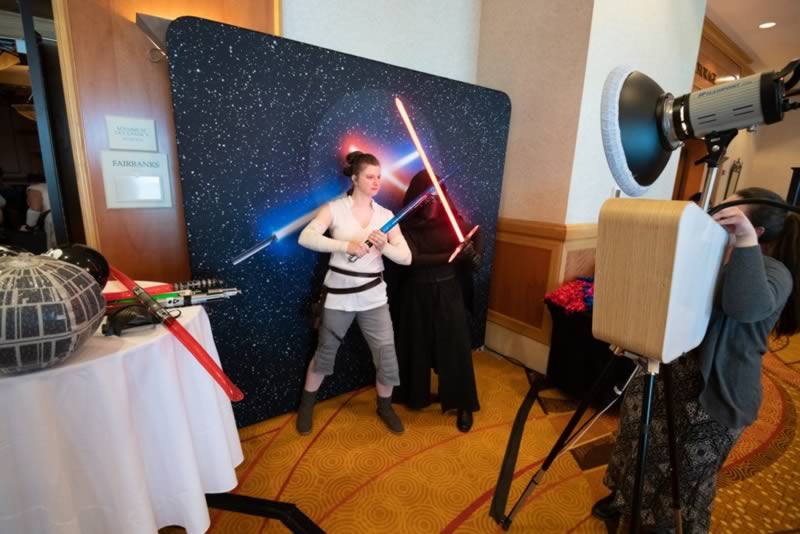 Star Wars — Red Carpet Photos and Slo-Mo Video Booth
If you can't get enough of Star Wars, you've come to the right place! We can set you up with a Star Wars red carpet and Star Wars slow-motion video booth. Darth Vader and Yoda would be greatly satisfied!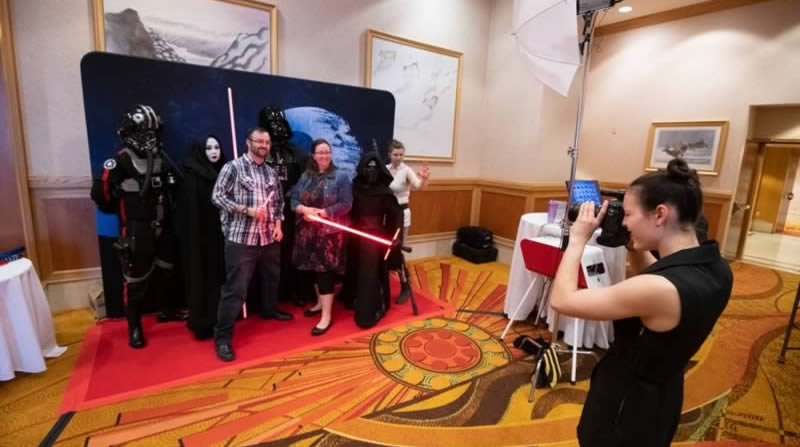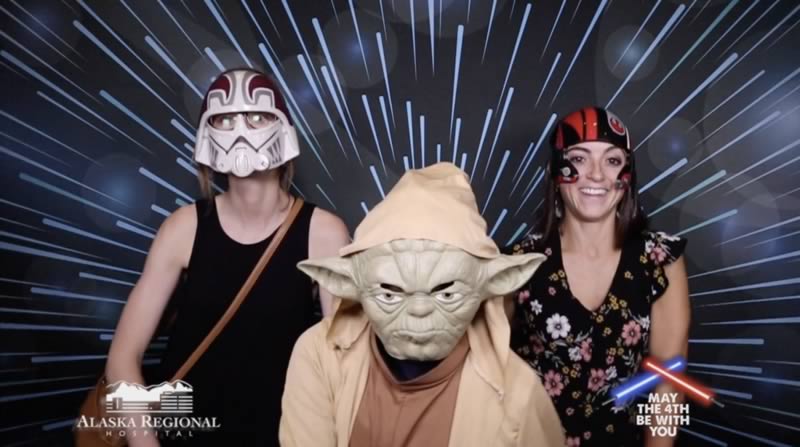 The Life Aquatic Photo Booth
Join Steve Zissou in his search for the jaguar shark. This Wes Anderson–inspired booth is great for themed birthday parties or an awesome gala in general.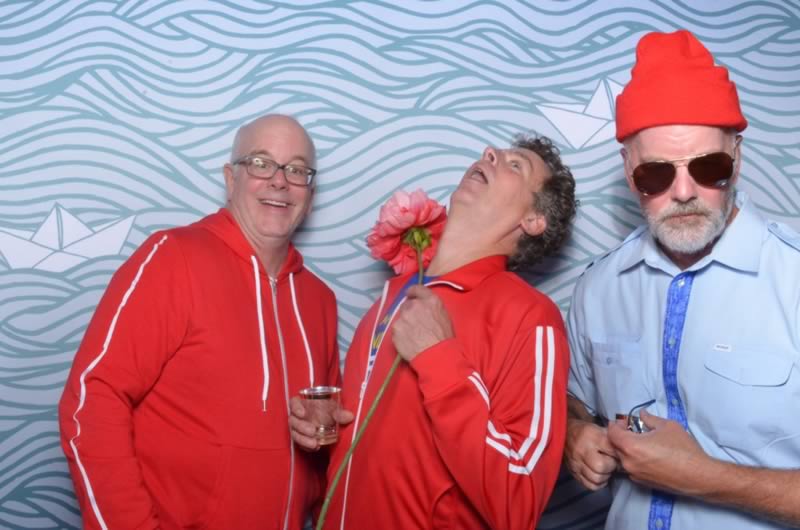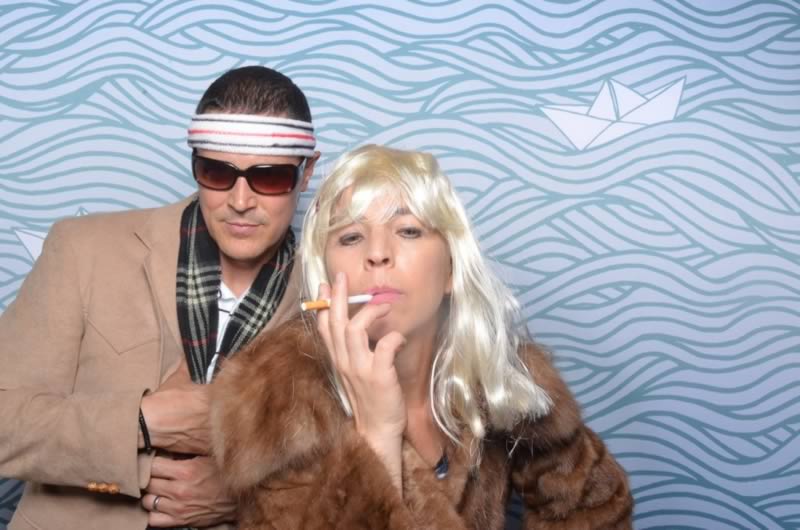 Total Foodies Photo Booth
This is the "sweetest" booth around. A whole flurry of delicious props and your choice of a macaroon or cupcake wall. Dessert first!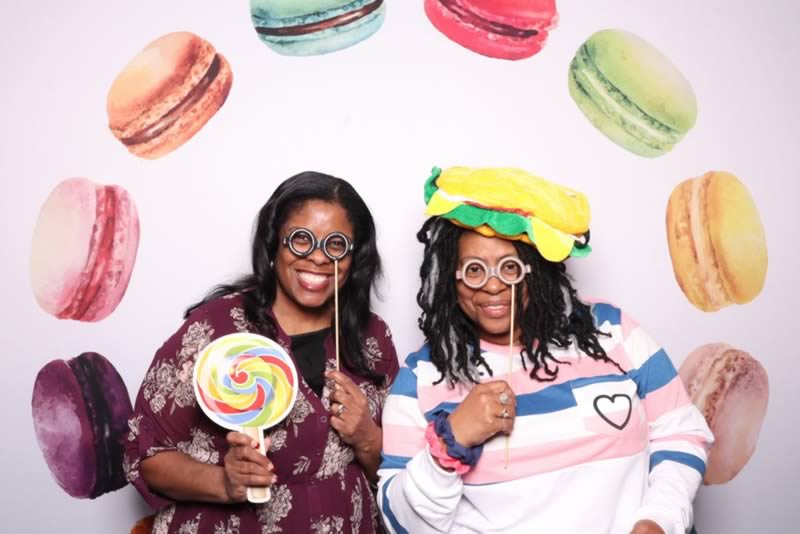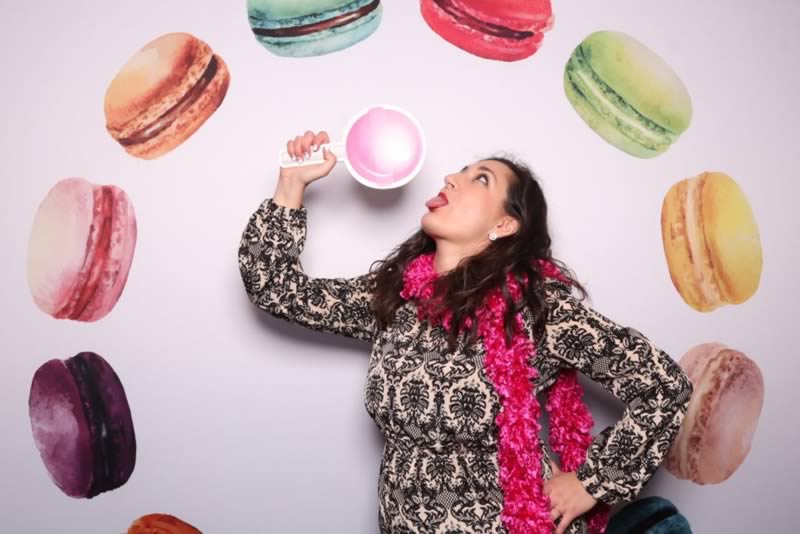 Trade Boring For Immortal
You can have a party that no one will forget. With photo fun services from the Photo Emporium your party will be the talk of the town.
Get A Quote